Welcome to Biggles Wiki
The wiki community resource about Biggles that
anyone can edit
What this is about
The Biggles Wiki aims to be a comprehensive encyclopedia of everything related to the Biggles, Worrals and Gimlet series of books and their creator, Captain W. E. Johns. This includes book synopses and collecting information, character biographies, cross-referenced databases of planes and places, original research and much more!
Why a Wiki
If you came here, you are probably a Biggles enthusiast or will likely become one. So how can you help? There are lots of Biggles websites on the Internet with lots of information so what's different about this site and why use the wiki format? Here's some reasons:
Above all, this is a community site. It is not the creation of any one person. Everyone is encourage to help, contribute and edit.
The wiki format makes it easy for lots of different (and busy) people to edit and collaborate
Articles can be written incrementally and added to as new information/insights are gained. Each of us notice something new every time we re-read a Biggles book for the hundredth time.
Cross-references and links are easy to make so we can quickly build up a knowledge base across articles about the different books as well as add references and links to other Biggles resources on the internet.
How you can help
Create pages for this wiki. There are pages for each Biggles book, the aircraft he used and the places he went to.
Take a look at Biggles in the Orient as an example.
Edit and add content to existing pages. See the list of "Stubs" and "Wanted Articles" for inspiration.
Don't feel bound by what you see. Try something new if you like.
If you are new to wiki editing, check out the tutorial.
You don't even need to log in to edit!
To write a new Biggles Wiki article, enter the page title in the box below.
If you just want to browse, enjoy!
There are articles about the Biggles universe: the books, the aircraft he used, the places he went to.
The pages will likely contain spoilers but don't worry too much. Many Biggles fans are reading the books for the hundredth time and we already who the villain is. It doesn't really spoil the experience.
If you want to comment about or suggest something but don't feel like editing the article, leave some words on the talk page.
What is the largest aircraft Biggles ever piloted? Click to see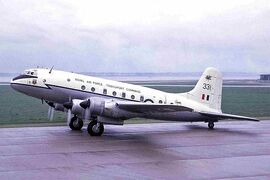 Community content is available under
CC-BY-SA
unless otherwise noted.